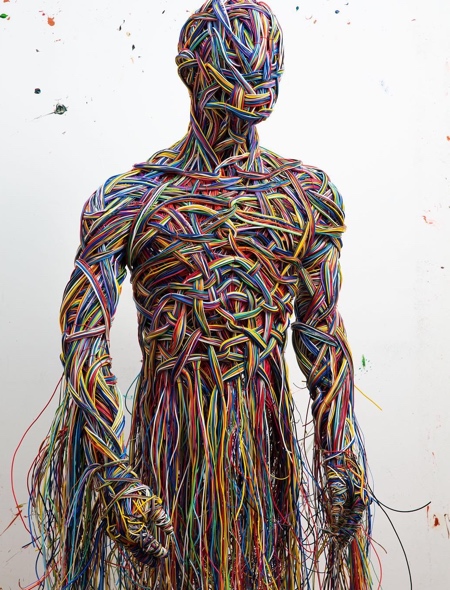 I pull at these formations under my skin
in the hopes that these wires of mine
could be undone,
to reprogram this life from its beginning.
I tell them it's not you, it's me;
I need to learn how to rewire my circuitry.
My programming was at fault;
I blame the programmer from the start.

But could it be, it's you, not me?
It's the end-user with the complaint;
they need to learn how to work this circuitry,
my programming is all in order, you see.

Maybe it's not us at all, it's them;
they've made us this way.
We're only 1's and 0's they've put together;
it's not our fault we don't align with this society.

But no, it's not them after all- it's us
who decide what to do with what we've been given.
So cut these wires and break free,
free from this mixed up circuitry.